8' TRUCK BED KIT: Fits Full Size Pick up Trucks with Standard Cab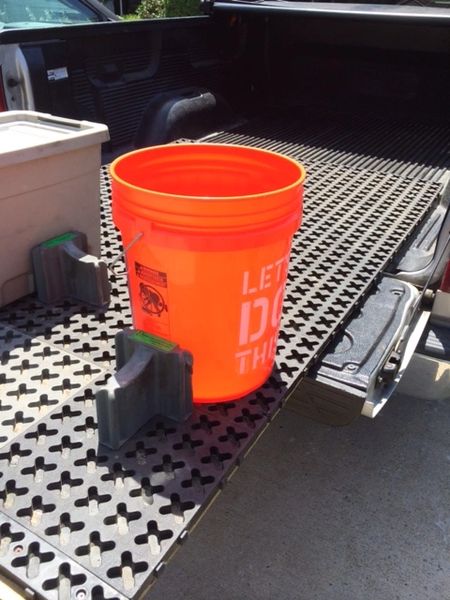 8' TRUCK BED KIT: Fits Full Size Pick up Trucks with Standard Cab
The 8' truck bed kit measures 8' long x 4' wide fully assembled and fits perfectly into full size 8' truck beds between the wheel wells.  Staying between the wheel wells allows you to easily pull the mat in and out of the bed even when loaded with heavy items.  This cargo management system can easily be modified to your own specifications to accommodate most cargo needs.  The blockers simply plug into the mat in any configuration to hold your cargo in place.  Without momentum, the items sit secure without rolling or moving during transportation.    
WARNING: LARGE OR HEAVY ITEMS MAY NEED ADDITIONAL TIE DOWNS AND/OR STRAPS
KIT COMES WITH
(32) 12" X 12" PANELS
4 ADJUSTABLE BLOCKERS
4 STATIONARY BLOCKERS
SHIPS IN A 16" X 16" X 24" BOX 
32 LBS.
FREE SHIPPING IN THE U.S. 
Reviews