2 Wing Knob: Holds 1/4" Hex Nut or Bolt: 12 PACK MADE IN USA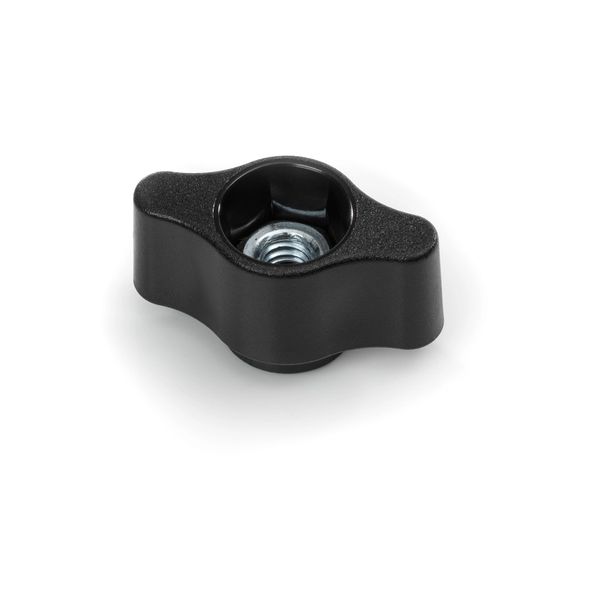 2 Wing Knob: Holds 1/4" Hex Nut or Bolt: 12 PACK MADE IN USA
These 2 WING ABS plastic knobs are MADE IN THE USA and are perfect for multiple applications such as
Lawn equipment, fishing gear, boating, camping, tools, woodworking accessories and many other uses.
They come "BLANK" (without any inserts) or you can select the insert that you prefer.
DON'T SEE the insert that you need; no problem, just call or email us and we can quote it for you
You simply press in your own hex head nut or bolt (1/4") or choose from a variety of options.  
This allows you to use any length that you might need.
These knobs are strong durable and long lasting.
These come in a 10 PACK but you can contact us for bulk or volume orders. We can do custom colors as well
DIMENSIONS: 5/8" H X 5/8" W X 1.25"
Reviews